Attention: Anyone who wants to make money on-line:
"YOU Can Set Up a Simple Web Site While You're Doing Laundry or Watching the Game That Will Make Money Every Month For Years to Come!"
Don't believe that? Thousands of people all over the world are making money with this closely held secret, but NO ONE is teaching it. Until now!
Announcing - Money from Mini-Sites
| | |
| --- | --- |
| | Quick and easy setup! Less work, more money. We'll show you how. |
| | Set it and forget it! Once you set it up, you only have to think about it when you're spending your money. |
| | Easily automate it! You can repeat it and repeat it in literally minutes to multiply the money coming in. |
Imagine Building A Money-Making Site
While You're Waiting For Your Dinner To Thaw!
Do you think this is impossible?
Read on to see just how easy it can be for you.
Date:
From the eDesk of Connie Ragen Green
Santa Clarita, CA
Dear Friend,
My name is Connie Ragen Green and I have been making my living on-line for several years. I have recently discovered something that many of the most powerful Internet marketers do, but never tell anyone about, something that consistently and effortlessly supplements their income, month after month.

It's their dirty little secret!

They are ashamed at how easy it is and don't want word to get out for fear that people will think they're really lazy and their big, expensive courses are pointless.
I think that's just silly. That's why I've asked two of my sharpest online friends to join me and teach you exactly how this is done. Doing what we will be teaching you will not only easily get you going on-line, it will effortlessly bring you the skills you'll need in your on-line business.
| | |
| --- | --- |
| | |
This is easy. And the results are dramatic!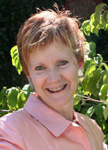 Thank you from the bottom of my heart for last night's stellar training. You guys hit a "bases loaded, bottom of the 9th inning, World series home run" with an information-packed, "newbie friendly" webinar training session. Thanks for pulling back the curtain on this concept.
Kathy Hensel Porter
http://www.mrsbizwhizconnects.com/

What were they doing? Building small sites in very tight niches with Google AdSense ads on them! And the whole time they were making these sites, they were telling everyone that AdSense sites don't work anymore.
Well, they were right, most AdSense sites DON'T work, but there are simple things you can do to turn them into cash cows.
Geoff, Jason and I will teach YOU these secrets. When you join this course, you will learn:
| | |
| --- | --- |
| | The simplest way to find a niche to start in. With many courses out there, they just tell you, "pick a niche" and then move on. We don't leave you hanging. You can have a profitable niche chosen in MOMENTS! |
| | The quickest, easiest way to set up a site. Actually, you can use this technique for any web site, but it works particularly well for the Mini-Sites. |
| | Several very simple ways to automate the content so it keeps changing, but in a way that the search engines, especially Google, will love! And it is automatic, so you don't have to lay a hand on it once it's set up! |
You will also watch over our shoulders while we set up a mini-site from beginning to end, right there in front of you! You will see first hand just how easy it is. If I can do it, so can you!
Residual Online Income Just Makes Sense
Jason, Connie & Geoff:
The minute I hung up the phone from the MFMS webinar, I knew it was one of the best investments of my time I'd spent in quite a long while. Like most newbies, I have been bombarded by information from "internet gurus" of all sorts. It's hard to separate the "wheat" from the "chaff" in this business when you are still learning and you don't know what you don't know.
I learned things in this seminar that I had not read anywhere else, in any of the other "online tutorials" in any of the other "getting started videos" or "Read Me First" directions you usually are given. No question was too dumb, no step too small to review, and no idea was poo-poo'd. You get all the tips that make your life easier, make things easier, and make business actually enjoyable again. These speakers know exactly where you're coming from. They started out in the business not that long ago, and remember what it's like to be in a "make it or break it" situation. They play it straight, they tell you the truth, and you really do get answers.
When I started the call, I was discouraged and questioning my sanity about doing this "internet-thing." The class was the right blend of pep-talk and training... on steroids. It was the right innoculation against the self-doubt and worry that all entrepreneurs have. When the call was done, I have only one word for it: STOKED.
Christina McCale
Think you don't have time? You have to stick around for 90 minutes while the laundry is going. You might as well use that time to effortlessly make money.
If you are still working full time, you can spend a few hours on your day off. Set up a site in an afternoon and let it ride. Over time, you have many of these mini-sites, all adding to your bank account.
After you've done a few it will take even less time, and you can then build sites while you're watching TV.
What have you wanted to do for your family? For yourself? Where have you always dreamed of going on vacation?
Imagine taking that extra money and
And doing the things you've been waiting to do!
Connie, thanks again for your training on mini-sites tonight. I've heard you talk about keywords, adsense, and mini-sites for years and I just never got it. With your hands-on training that included actual student site reviews, I finally understand. The light bulb moments are flashing like crazy now. I'm finally out of the dark and ready to make some money using your fab ideas for making money with mini-sites.
Debra Marrs
http://www.yourwritelife.com/


Besides the course session where we show you exactly what to do, we are giving you these bonuses:
The Money from Mini-Sites Companion Guide
A handy guide with resources and reminders so you can refer back quickly as you set up your own Mini-Site

Video: How to Set Up Your AdSense Account
You will need a Google AdSense account, and the moment you sign up for this course, you will have access to this video that guides you simply and easily through setting up the account so you're ready to go once the class starts! There is no cost involved with setting up your account.

Surprise Videos
You will also get some surprise videos before the class session with more fascinating information that will help you explode your results.

A Second Class Recording!
We had a second session where we looked at some of the sites you have set up and answered questions people had about the process. And you get this recording at no extra cost!

Two Special Bonuses from Susanna Myers
In these two special videos made just for people who get our course, Susanna Myers of http://LinkBuildingMadeSimple.com shows you exactly how to find profitable niches and several simple link building strategies. Susanna has made her income full time online for some time and Google AdSense pays her mortgage and many of her bills each month, so you know she has something great to offer you!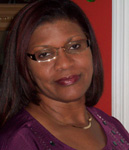 I got off the "Money from Mini-Sites" course webinar and all I could say was, "WOW!" The team comprised of Connie Ragen Green, Jason C Maxwell, and Geoff Hoff collaborated to provide solid gold information that we could begin to implement immediately. Individually they have a wealth of information, but together they were dynamic.
Geoff shared tips and little know tricks and resources to find information on deciding which niche are best and most profitable that saved hours of research time.
Jason's demonstration of setting up a niche site as well as adding the plugins and explaining the value of those specific plugins made it easy for even a 'newbie' to grasp.
Connie's explanation of the benefits of a having multiple niche sites enhanced my appreciation for this as a source of passive income. Her demonstration of how easy it is to find and add content to these sites removed any barriers to time or knowledge limits. The content is readily available. Doing keyword research and how to do it were explained in detail.
After listening and viewing the webinar I felt that the only limits to creating multiple niche sites would be failure to take action because more than the basic information was provided in the course.
Yvonne A Jones
http://yvonneajonesseo.com

You would expect to pay several hundred dollars for this course, but it's not even a hundred dollars.
| | |
| --- | --- |
| | You get the full class session with me, Geoff and Jason where you get to watch us build a site right before your eyes and learn everything you need to know to build your own in your spare time. |
| | You get the AdSense video and the companion guide. |
| | You will also get the surprise videos, resources that we use for our own sites and much more for only $97! That's right. Only $97. You can't lose. |

I'm exhausted just from watching you share your secrets. This is pure gold! So much actionable information, easy step-by-step instruction, and powerful (and free!) tools. Online courses don't get any better (value-packed) than this. My hat is off to you, The Triumphant Trio of MoneyFromMiniSites.com.
Hans Schmidt
http://www.sherlockhans.com

Thanks Connie, the training was extremely well done. You can tell your teacher training as the training was very structured; understandable and the whole picture...yes, we, as students, have to now go back and actually do it...but I was as impressed with the team as I was with the content. Thank you for the care that you took to pace out all that information in the timeframe allotted.
Lonnie Moseley
Setting up mini-sites can build your entire business
And it's Guaranteed!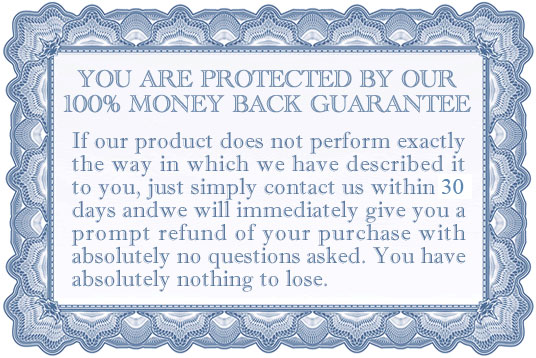 As soon as you join, you will get access to the class recording. You will also get access to the members area where all the bonus recrdings and resources are!
The sites you set up won't just be good for the next three or six months. They are evergreen! In 2013, people will still be searching for your information.
Click on the button below to register now.
Priority "Money From Mini-Sites" Order Form
YES! I want to learn how to build mini-sites in my spare time that will make me money for years to come.

I understand that I will learn everything I need to know in one class session, and that I will also get the bonus session and all the surprise videos and resources.

I understand that many people are already making money with this powerful stragety, but almost no one else is teaching it, and I want to learn it as soon as possible.

I understand I will be billed $97 today and receive immediate access to the "Money From Mini-Sites" training.
Yes, Sign Me Up!
Order Using Our Secure Order Form

More Buzz About "Money from Mini-Sites":

Get yours started today!
To your on-line success,

P.S. In the time it took you to read this page, you could have set up a money making web site. Register now.
P.P.S. And remember, you have nothing to lose with our 30 day guarantee.
I thought the class was great! Since there was so much covered, I am particularly grateful that the information will be available in video. I am not sure if everyone realizes the amount of effort it takes to put together the Money from Mini Site webinar and videos.
I will be using the Amazon tips, and the google search tips asap. The final bonus created by Jason was the icing on the cake though, I am so busy with other pieces of my business I am starting to be spread too thin, so if this works I hope to be keeping Jason busy until I have over 200 mini sites or more.
Kathie Bechtel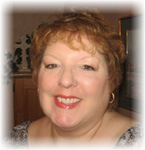 Money From Mini Sites was an incredible course! I learned so much. You are not charging nearly enough for the content provided! As always, you have over delivered! Big hug for that!
Celene Harrelson
The Happypreneur
Thank you for this great training on Money From Mini Sites Connie! I found the presentation clear, easy to understand, kept my attention throughout, and I learned a great deal that I can put into practice right away. I appreciated especially the tips on how to select a niche quickly, which niches are best, the example of the free Wordpress theme to use, the list of plugins to use, and how to put the adsense onto my site. All the suggested resources for content will be useful too. Everything is there I don't have to deliberate and can get right onto the task. Thank you for sharing this information so we can build a residual income online.
Moira Wright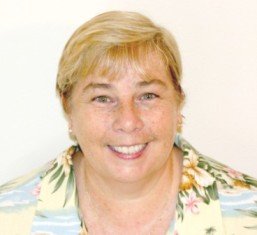 This class was great and gave me all the information I needed to build my first mini site. My site is up and running with Google Ads on it too! I learned so much from Connie, Geoff and Jason and can't wait until this class is offered again so I can recommend it to all my clients (and friends and family too!). Thank you Connie for putting this together. It was so much fun to do!
Debbie O'Grady
If you are looking for a great way to make a recurring income on the Internet – you really need to check out this course!
Connie Ragen Green, Geoff Hoff and Jason C. Maxwell take you by the hand to show you how to set up Niche Mini Sites. If set up correctly, these sites can be another stream of Internet income that you pretty much just set – and forget.
After their training, I had 5 sites set up the first week – and I am no techie. They make the training simple and fun! Thanks Connie, Geoff and Jason
Judy Mick
http://TheStreakingRunner.com